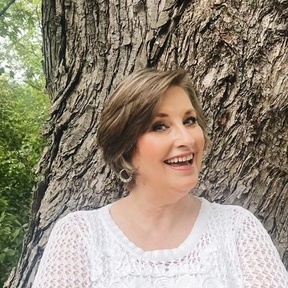 With over 20 years in the health and wellness industry, helping others achieve optimal wellness has been a driving passion for Gizelle. Throughout her years & training there is one philosophy that has remained foundational to her work. Gizelle uses the 7 main elements (Fire, Earth, Metal, Water, Air, Wood, & Ether) to glean the lessons they teach, not only for physical health and well-being, but for emotional, spiritual and mental well-being. This has a direct impact on our understanding of ourselves, our relationships with others, and gives insight into our Creator, Who set these elements in motion at the beginning of time.
Education
Massage Therapy (Everest Institute)
Plant-based Medicine (eCornell)
Nutrition (eCornell)
Holistic Wellness Coaching (National Academy of Sports Medicine)
Certified in
Massage Therapy
Reiki Master/Teacher
Holistic Wellness Coach
Plant-based Medicine
Nutrition
20 Years of Experience
Spa & Bodywork Technician, Massage Therapist, Energy Work, Aromatherapy, Herbology, Holistic Wellness Coaching, Radio Co-host, Retreat Leader, Speaker, Optician, Wellness Concierge, Event Coordinator & Provider Manager.
Past Clients
Gizelle has presented and coordinated events for the following brands: PayPal, Venmo, First Republic Bank, MongoDB, Nuance, Walmart, UniFirst, Idexx, Ceros, Topps (Bazooka), Cisco Meraki, Plymouth Rock, Telstra, and more!
Are you able to provide proof of liability insurance coverage (COI)?:
What are your credentials?:
Licensed (e.g., massage, medical)
Certified (e.g., yoga, meditation, nutritionist, financial)
Registered (e.g., dietician, nurse)
Business Entity (e.g. LLC)
What services do you offer?:
Certified Compliance Training - Workplace Safety
Alternative Health Services
Nutrition & Food Services
Team Building & Entertainment
Licensed Medical Screenings & Services
Licensed Mental Health Services
Certified Financial Services
Licensed Esthetician Services
Licensed Massage & Bodywork
Are you ok with::
Virtual events (webinars)
Traveling (additional fee may apply)
No followed people