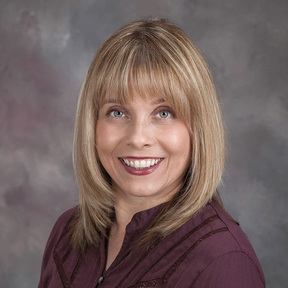 Overcoming her own health issues, Debra Myers is passionate about guiding clients on how to navigate through their physical and emotional pain with the strategic use of Mindfulness-based Stress Management Techniques. These techniques have empowered her clients suffering from anxiety and stress-related disorders, and are comprised in her Unwrapping Stress™ Stress/Sleep Management programs.
Individuals and corporations alike that have suffered from either anxiety, pain and panic learn not only where tension is located and created, but also how to "unwrap" it. Debra's programs emphasize the most effective way of letting go of mental tension is via mindfulness and imagery exercises incorporating the breath.

Her Unwrapping Stress™ programs empower participants to free themselves from their layers of stress towards the direction of recovery, repair, and relaxation.
What are your credentials?:
Licensed (e.g., massage, medical)
Certified (e.g., yoga, meditation, nutritionist, financial)
Registered (e.g., dietician, nurse)
Business Entity (e.g. LLC)
What services do you offer?:
Certified Compliance Training - Workplace Safety
Alternative Health Services
Nutrition & Food Services
Team Building & Entertainment
Licensed Medical Screenings & Services
Licensed Mental Health Services
Certified Financial Services
Licensed Esthetician Services
Licensed Massage & Bodywork
List any special certifications (e.g., CPR) here::
Certified Stress Management Coach, Consultant and Certified Integral Yoga Instructor
Tell us about any past clients you've worked with::
Since 2003, Debra Myers has enjoyed instructing Stress Management and Yoga workshops. For the past 14 years, she has assisted clients on how to release their physical and emotional tension, (at The Psychological Cooperative of Malec, Herring, and Krause.) Currently and for the past 8 years, Debra conducted online Corporate and Group Workshops based on a Mindfulness/Stress Management approach for American Healthcare Insurance Group, and in addition for 2 years for Highmark Insurance Group.
Are you ok with::
Virtual events (webinars)
Traveling (additional fee may apply)
No followed people