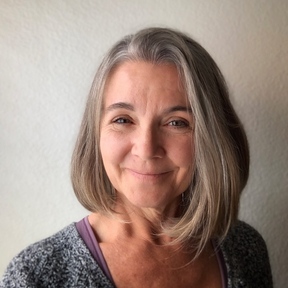 Cathy McCann is a nutrition therapist, wellness coach and health educator who became interested in nutrition and preventative lifestyle modifications after her own family began to experience health issues caused by poor diet. Cathy believes very strongly in the power of good nutrition to change lives and has seen those changes first-hand in the lives of her clients. She is passionate about health and helping people reach their greatest potential through good nutrition and a healthy lifestyle. Cathy earned her certification as a Nutrition Therapy Practitioner from the Nutrition Therapy Institute in Denver, Co., and is also a Certified Life Coach, Certified Mindfulness Meditation Teacher and member of the National Association of Nutrition Professionals.
Are you able to provide proof of liability insurance coverage (COI)?:
What are your credentials?:
Licensed (e.g., massage, medical)
Certified (e.g., yoga, meditation, nutritionist, financial)
Registered (e.g., dietician, nurse)
Business Entity (e.g. LLC)
What services do you offer?:
Certified Compliance Training - Workplace Safety
Alternative Health Services
Nutrition & Food Services
Team Building & Entertainment
Licensed Medical Screenings & Services
Licensed Mental Health Services
Certified Financial Services
Licensed Esthetician Services
Licensed Massage & Bodywork
Tell us about any past clients you've worked with::
My interview on Adrenal Health has been featured in the book MOKITA: How to navigate perimenopause with confidence & ease.
Have you received the COVID Vaccine?:
Are you ok with::
Virtual events (webinars)
Traveling (additional fee may apply)
No followed people