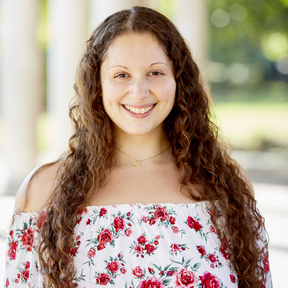 Bri is a bright and bubbly, relatable television host, motivational speaker, self-love advocate, and inspirer, whose life mission is to make a healthy lifestyle fun and enjoyable for everyone, and to inspire others to love themselves more deeply.
She discovered her passions for health, wellness, and making the world a healthier place after losing 150 pounds in a natural way, all while loving herself during every step of her journey. She created her platform, Bri Healthy™, to bring her message of wellness and self-love to the world. She is a guest host on multiple NBC lifestyle shows, and has been featured on the Today Show, in Women's Health Magazine, People Magazine, and more. She is also the founder of Womenspired™, a brand she created to inspire people to pursue and achieve their dreams.
What are your credentials?:
Licensed (e.g., massage, medical)
Certified (e.g., yoga, meditation, nutritionist, financial)
Registered (e.g., dietician, nurse)
Business Entity (e.g. LLC)
What services do you offer?:
Certified Compliance Training - Workplace Safety
Alternative Health Services
Nutrition & Food Services
Team Building & Entertainment
Licensed Medical Screenings & Services
Licensed Mental Health Services
Certified Financial Services
Licensed Esthetician Services
Licensed Massage & Bodywork
Tell us about your education:
B.A. in Journalism with a minor in Communications Studies
List any special certifications (e.g., CPR) here::
ACE Certified Personal Trainer; Reiki I & II Practitioner
Describe your experience (awards - publications)::
Emmy Award Contribution Recipient; Featured on the Today Show, People Magazine, Thrive, Cosmopolitan, MyFitnessPal, and more; I am a guest host on various NBC lifestyle shows; I self-produce talk shows as I achieve my dreams of hosting my own major show, and I lead motivational keynotes, seminars, workshops, and more!
Tell us about any past clients you've worked with::
Penn State Extension; L'BRI Pure n' Natural; Lifeway Kefir; & more
Have you received the COVID Vaccine?:
Are you ok with::
Virtual events (webinars)
Traveling (additional fee may apply)
1 followed person