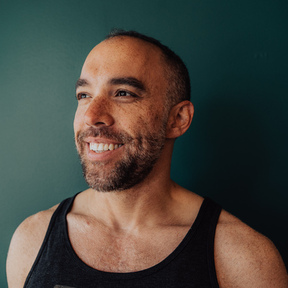 Jerry Givens is a Yoga & Meditation Educator, Life Coach, and Author who is passionate about wellness, mindfulness, and healing. As a renowned corporate wellness speaker, Jerry has worked with dozens of organizations, including leading tech companies and law firms. Through his work, he's been able to bring yoga and mindfulness concepts to thousands of people in a way that they can understand and integrate.
Jerry is the founder of Jerry Givens Yoga & Wellness and his clients include Uber, Microsoft, TaskRabbit, Pfizer, and more. He is also the author of the popular book Essential Pranayama: Breathing Techniques for Balance, Healing, and Peace (2020). He is also a program coordinator for Yoga Mindset Coaching, bridging the understandings of Classical Yoga and modern psychology. Jerry leads weekly classes, workshops, and retreats both virtually and in-person in Northern California.
Are you able to provide proof of liability insurance coverage (COI)?:
What are your credentials?:
Licensed (e.g., massage, medical)
Certified (e.g., yoga, meditation, nutritionist, financial)
Registered (e.g., dietician, nurse)
Business Entity (e.g. LLC)
What services do you offer?:
Certified Compliance Training - Workplace Safety
Alternative Health Services
Nutrition & Food Services
Team Building & Entertainment
Licensed Medical Screenings & Services
Licensed Mental Health Services
Certified Financial Services
Licensed Esthetician Services
Licensed Massage & Bodywork
Tell us about any past clients you've worked with::
Jerry's corporate clients include Uber, Microsoft, TaskRabbit, Pfizer, Figma, several law firms, and more.
Have you received the COVID Vaccine?:
Are you ok with::
Virtual events (webinars)
Traveling (additional fee may apply)
No followed people