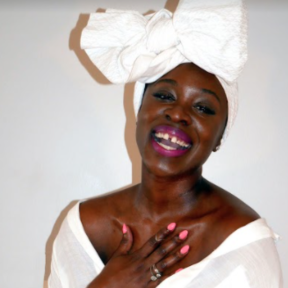 I'm Robin Chaikay Brown, Certified Health Coach & Ayurveda Practitioner, welcome to my wellness ecosystem! I help entrepreneurs & professionals use their health to fuel their day-to-day race. My ecosystem offerings include:
Cooking Demos
Guided Meditation
Productivity Hacks
Breathwork & Tapping
Body-Movement Demos
Ayurvedic Remedies & Products
Workplace Wellness Workshops
Individualized Health Coaching Services
Are you able to provide proof of liability insurance coverage (COI)?:
What are your credentials?:
Licensed (e.g., massage, medical)
Certified (e.g., yoga, meditation, nutritionist, financial)
Registered (e.g., dietician, nurse)
Business Entity (e.g. LLC)
What services do you offer?:
Certified Compliance Training - Workplace Safety
Alternative Health Services
Nutrition & Food Services
Team Building & Entertainment
Licensed Medical Screenings & Services
Licensed Mental Health Services
Certified Financial Services
Licensed Esthetician Services
Licensed Massage & Bodywork
Tell us about any past clients you've worked with::
In my wellness ecosystem we unpack health both on and off the plate; during my talks at colleges, wellness retreats, offices & virtual bookings we explore the importance of balance in our bodies and in our everyday lives. My clients' #1 complaint is "I'm always so busy" and my role, in their lives, is to help them flip that into a new phrase that embodies their new choices.
Have you received the COVID Vaccine?:
Are you ok with::
Virtual events (webinars)
Traveling (additional fee may apply)
No followed people
4 received reviews (100% positive, 4/4)