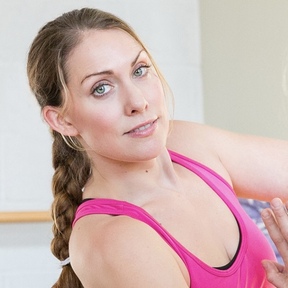 Melaney Wolf is a 200-hr yoga instructor with over 1,500 hours of teaching experience, Master Mindfulness Practitioner, Certified Meditation Teacher, Reiki practitioner, and member of the Complementary Therapists Accredited Association in NYC.
As a Mindfulness-based Yoga & Meditation teacher and founder of Integrated Yoga Healing, Melaney provides clients with holistic healing and guidance to work through emotional abuse, C-PTSD, chronic stress, depression, & anxiety. The practices she teaches provide methods for self-healing, stress-reduction, clarity and shift of mindset, a healthy body, and the ability to work through emotional issues using yoga asana (poses), pranayama (breathwork), meditation, mindfulness, journaling, movement, and self-reflection.
Are you able to provide proof of liability insurance coverage (COI)?:
What are your credentials?:
Licensed (e.g., massage, medical)
Certified (e.g., yoga, meditation, nutritionist, financial)
Registered (e.g., dietician, nurse)
Business Entity (e.g. LLC)
What services do you offer?:
Certified Compliance Training - Workplace Safety
Alternative Health Services
Nutrition & Food Services
Team Building & Entertainment
Licensed Medical Screenings & Services
Licensed Mental Health Services
Certified Financial Services
Licensed Esthetician Services
Licensed Massage & Bodywork
Tell us about your education:
I am a 100-hr certified barre instructor, a 200-hr certified yoga teacher, a 7.5 hour certified meditation teacher, certified master mindfulness practitioner, Usui reiki master, and student of Yoga Psychology with Ashley Turner. Aside from taking certification courses, the bulk of my education has been through my teaching experience as well as my own learning and healing from chronic stress, C-PTSD, severe depression, anxiety, and insomnia using the modalities I'm certified in, among others.
List any special certifications (e.g., CPR) here::
200-hr Yoga Teacher Training, Meditation Practitioner/ Teacher, Master Mindfulness Practitioner/Teacher, Usui Reiki Master, Complementary Therapists Accredited Association, CPR/ AED/ First Aid
Describe your experience (awards - publications)::
I have done several published interviews with Authority Magazine, published with Thrive Global, and most recently did a podcast interview with 'Coaching Call",
Tell us about any past clients you've worked with::
Aside from private and studio yoga classes, I have my own business clients who are people working through emotional struggles. I have worked with Silverstein Properties in NYC teaching yoga and meditation in their office buildings and many other corporate clients. I also conducted 30-minute meditation classes for the staff of Fast Company Magazine.
Have you received the COVID Vaccine?:
Are you ok with::
Virtual events (webinars)
Traveling (additional fee may apply)
No followed people