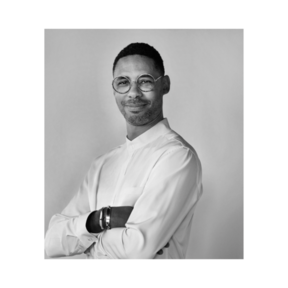 Leandro promotes life-wellness, helping individuals achieve their best healthy outcomes using self-care tools, and tailored therapy sessions.
Nothing is more rewarding for Leandro than given a professional massage services to eliminate physical tension in people's bodies. Leandro specializes in an array of modalities like Thai bodywork, sports, deep tissues, hot stone, cupping, aromatherapy, acupressure, prenatal, and relaxation.
He become a 200 certified Traditional Thai Bodywork in 2014 from Blue Lotus Thai Healing Studies. He went to the River North Massage School where he completed his massage training therapy program, and became a license massage therapy in 2017. He is now providing massage globally.
During his free time, Leandro spends time with his daughters. He enjoys mental health, nature, growing food, being a digital nomad, traveling, and being off the grid.
Are you able to provide proof of liability insurance coverage (COI)?:
What are your credentials?:
Licensed (e.g., massage, medical)
Certified (e.g., yoga, meditation, nutritionist, financial)
Registered (e.g., dietician, nurse)
Business Entity (e.g. LLC)
List any license numbers here or links to validate:
227.019697
What services do you offer?:
Certified Compliance Training - Workplace Safety
Alternative Health Services
Nutrition & Food Services
Team Building & Entertainment
Licensed Medical Screenings & Services
Licensed Mental Health Services
Certified Financial Services
Licensed Esthetician Services
Licensed Massage & Bodywork
If you selected "other", list those languages here:
Portuguese
Tell us about your education:
I became a license massage therapist (LMT) in 2017
List any special certifications (e.g., CPR) here::
I am a 200-hour certified Traditional Thai Bodywork
Have you received the COVID Vaccine?:
Are you ok with::
Virtual events (webinars)
Traveling (additional fee may apply)
1 followed person