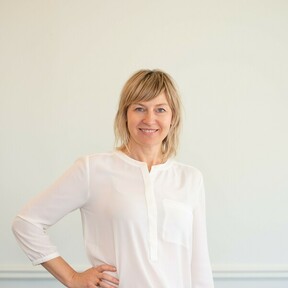 My mission is to guide my students and clients towards a better quality of life: improve self-awareness, calm the mind, resolve existing health conditions, and prevent disease.
Whether you are just getting started with yoga, are uncomfortable in group classes, want to break through obstacles in your practice, have had an injury, feel anxious or stressed, or are in pain, private yoga sessions can help.
I use Yoga techniques and practices: movement, breathing, relaxation, meditation, philosophy, and Ayurvedic system: nutrition and lifestyle recommendations to help safely manage existing health conditions, reduce symptoms, and restore balance and vitality.
Benefits of Yoga Therapy and Ayurveda include strong and supple body, improved daily routine, improved mood, and outlook on life.
Are you able to provide proof of liability insurance coverage (COI)?:
What are your credentials?:
Licensed (e.g., massage, medical)
Certified (e.g., yoga, meditation, nutritionist, financial)
Registered (e.g., dietician, nurse)
Business Entity (e.g. LLC)
What services do you offer?:
Certified Compliance Training - Workplace Safety
Alternative Health Services
Nutrition & Food Services
Team Building & Entertainment
Licensed Medical Screenings & Services
Licensed Mental Health Services
Certified Financial Services
Licensed Esthetician Services
Licensed Massage & Bodywork
Tell us about your education:
IAYT Accredited 800-hour Yoga Therapist Training, Stress Management Center, Larkspur, CA; 100-hour Yoga Therapy with Harvey Deutch, P.T., Yoga Tree, San Francisco, CA; 200-hour Yoga Teacher Training, Gems of Yoga, Dubai, UAE; Ayurveda Health Counselor, Kerala Ayurveda Academy, Fremont, CA
Tell us about any past clients you've worked with::
Certified Yoga Therapist (Virtual and In-person) - Integral Yoga Institute, San Francisco, CA AYA Therapy, Self-employed, San Francisco, CA; Yoga Instructor (Virtual and in-studio classes) Hatha Yoga Tension Release, Senior, Thriveability Yoga Studio, San Francisco, CA; Corporate Yoga Instructor SF Recreation and Parks, San Francisco, CA
Have you received the COVID Vaccine?:
Are you ok with::
Virtual events (webinars)
Traveling (additional fee may apply)
No followed people