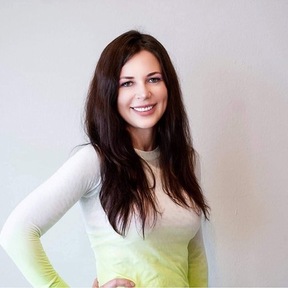 I believe in an all encompassing definition of wellness, which includes physiological as well as spiritual factors in order to make us whole.
Health and awareness go hand in hand. If our physiology is suffering, it's hard to continue having a spring in your step on your spiritual journey. That is why I choose a natural holistic approach to physiological wellness such as addressing biochemical imbalances using nutrition, supplements, and essential oils. This includes helping clients on their journey of inner transformation with the power of yoga, breath work and NLP (Neuro Linguistic Programming) techniques.
I also have a prior extensive experience in the financial sector working in various financial analytical roles prior to changing my life direction and re-evaluating my path due to my mother's illness.
Are you able to provide proof of liability insurance coverage (COI)?:
What are your credentials?:
Licensed (e.g., massage, medical)
Certified (e.g., yoga, meditation, nutritionist, financial)
Registered (e.g., dietician, nurse)
Business Entity (e.g. LLC)
What services do you offer?:
Certified Compliance Training - Workplace Safety
Alternative Health Services
Nutrition & Food Services
Team Building & Entertainment
Licensed Medical Screenings & Services
Licensed Mental Health Services
Certified Financial Services
Licensed Esthetician Services
Licensed Massage & Bodywork
Tell us about your education:
MSc in Nutritional Therapy and Personalized Medicine
List any special certifications (e.g., CPR) here::
Certified Yoga Instructor/Certified Aromatherapy Coach
Are you ok with::
Virtual events (webinars)
Traveling (additional fee may apply)
No followed people