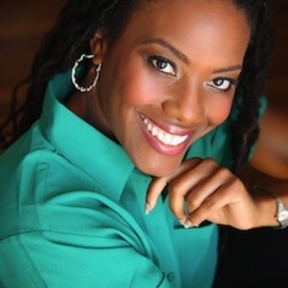 LaShawn is a speaker, love coach, intuitive and author of I Am Not an Option: A Woman's Guide to Self-Love and Relationships. She specializes in helping women harness the power of self-love to transform their lives and relationships.
La Shawn is on a mission to teach women how to successfully live from the inside out. she combines spiritual practices, wisdom, and common sense to empower women to experience unconditional self-love and allow that love to be woven through every aspect of their lives. When a woman's personal life is taken care of, it allows her to work with the clarity, focus, and confidence needed to bring her best self into the office.
Although her niche is working with women, both sexes can benefit from her services. Having honest, authentic connections with one another positions both parties to speak their truth and be themselves. Knowing you are seen, heard, and respected should not be an option, but a way of life for women and men. Therefore, exploring and expanding one's level of self-love is the key to personal and professional success.
What are your credentials?:
Licensed (e.g., massage, medical)
Certified (e.g., yoga, meditation, nutritionist, financial)
Registered (e.g., dietician, nurse)
Business Entity (e.g. LLC)
What services do you offer?:
Certified Compliance Training - Workplace Safety
Alternative Health Services
Nutrition & Food Services
Team Building & Entertainment
Licensed Medical Screenings & Services
Licensed Mental Health Services
Certified Financial Services
Licensed Esthetician Services
Licensed Massage & Bodywork
Have you received the COVID Vaccine?:
Are you ok with::
Virtual events (webinars)
Traveling (additional fee may apply)
No followed people