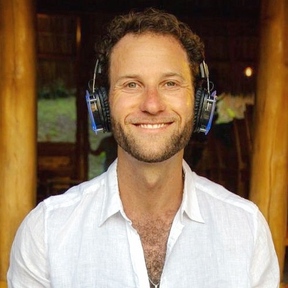 Joshua is a world recording artist, facilitator and wellness practitioner focused on using sound to help us live healthier and happier lives. He is the founder of Embodied Sounds, a mindful music label in Northern California creating music to improve our collective wellbeing. He created the Sounds of the Ocean immersive audio experience, which guides listeners on a journey beneath the sea and within themselves to connect with marine life in support of ocean conservation. His work has been featured at retreat centers, conferences and festivals around the world including Bali, Australia, the United States, Portugal and Costa Rica.
Are you able to provide proof of liability insurance coverage (COI)?:
What are your credentials?:
Licensed (e.g., massage, medical)
Certified (e.g., yoga, meditation, nutritionist, financial)
Registered (e.g., dietician, nurse)
Business Entity (e.g. LLC)
What services do you offer?:
Certified Compliance Training - Workplace Safety
Alternative Health Services
Nutrition & Food Services
Team Building & Entertainment
Licensed Medical Screenings & Services
Licensed Mental Health Services
Certified Financial Services
Licensed Esthetician Services
Licensed Massage & Bodywork
Tell us about any past clients you've worked with::
I have worked with groups of all ages and sizes from all walks of life. I accept all souls as human beings and meet people where they are at to have a transformational listening experience. I have studied communications at the S.I Newhouse School of Communications at Syracuse University as well as Nada Yoga through the Nada Yoga School in Rishikesh, India. I have attended hundreds of hours of additional training in sound healing and sat with my grandmother in her final years of life to help her find joy while suffering from Dementia. This was the greatest teaching and life experience as a sound practitioner that I could have asked for and more meaningful than any credential or certification. My work has been featured by Burning Man and the National Oceanic and Atmospheric Administration (NOAA) amongst other iconic venues and world class retreat centers in the wellness industry. Please visit my website to listen to the Embodied Sounds Podcast and learn how sound can improve your life!
Have you received the COVID Vaccine?:
Are you ok with::
Virtual events (webinars)
Traveling (additional fee may apply)
No followed people