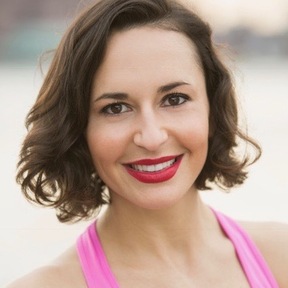 Danielle A Schulz is a former professional ballet dancer turned wellness aficionado. After a career at the Metropolitan Opera, she applied her distinct background to the corporate world. Danielle's a certified yoga teacher, certified nutrition counselor, and former Ballet Beautiful trainer for celebrity clients. She launched The Triangle Sessions to help improve employee well-being and company morale. Danielle's hosted events for Microsoft, Dell, YouTube, and more and loves bringing people together through unique experiences.
Are you able to provide proof of liability insurance coverage (COI)?:
What are your credentials?:
Licensed (e.g., massage, medical)
Certified (e.g., yoga, meditation, nutritionist, financial)
Registered (e.g., dietician, nurse)
Business Entity (e.g. LLC)
What services do you offer?:
Certified Compliance Training - Workplace Safety
Alternative Health Services
Nutrition & Food Services
Team Building & Entertainment
Licensed Medical Screenings & Services
Licensed Mental Health Services
Certified Financial Services
Licensed Esthetician Services
Licensed Massage & Bodywork
Tell us about any past clients you've worked with::
Danielle's hosted events for clients such as Microsoft, Realtor.com, First Republic Bank, Lowenstein Sandler LLP, and more. Danielle listens to the needs of the client and creates a curated experience. She's committed to keeping companies and communities connected through all work environments.
Have you received the COVID Vaccine?:
Are you ok with::
Virtual events (webinars)
Traveling (additional fee may apply)
No followed people
16 received reviews (100% positive, 16/16)