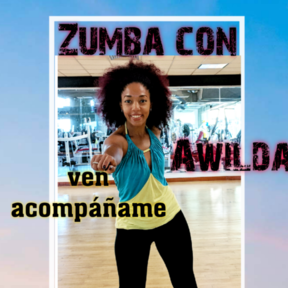 Zumba Instructor certified more than 7 years
Dance profesional teacher Latin rhythm
Singer more than 20 years
Are you able to provide proof of liability insurance coverage (COI)?:
List any license numbers here or links to validate:
1298471 zumba
What services do you offer?:
Certified Compliance Training - Workplace Safety
Alternative Health Services
Nutrition & Food Services
Team Building & Entertainment
Licensed Medical Screenings & Services
Licensed Mental Health Services
Certified Financial Services
Licensed Esthetician Services
Licensed Massage & Bodywork
Tell us about your education:
Bachelor degree adm tourist and hospitality
List any special certifications (e.g., CPR) here::
CPR/AED
Describe your experience (awards - publications)::
Zumbathon many,News in social media page news.
Tell us about any past clients you've worked with::
They like the way we work together
Have you received the COVID Vaccine?:
Are you ok with::
Virtual events (webinars)
Traveling (additional fee may apply)
No followed people